WHAT ARE WAYS REALTORS CAN USE RINGLESS VOICEMAIL?


POSTED SEPTEMBER 27, 2022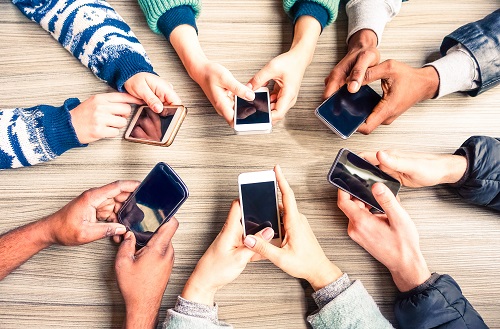 Ringless voicemail is like a backdoor into your customer's inbox—less invasive, better for cold calling, and making for warmer receptions when you ask someone to call back. No wonder why so many real estate agents seem to like it! Using ringless voicemail drops is essential in any business requiring that you call many people—and for real estate agents, that especially rings true. But before we get into the real estate business and its unique needs, let's talk about why ringless voicemail can be such a great way to market your services—and in some cases, may even be preferable to direct mail and other forms of lead generation.
The real estate industry is an excellent fit for ringless voicemail—but why? What are the specific traits of ringless voicemail that will benefit your business, improve your conversion rates, and impress your contact list of potential clients?
Let's dive in by exploring some ideas for using ringless voicemail to boost your realty business.
Send Out Voicemail Messages to Local Neighborhoods for an Open House Showing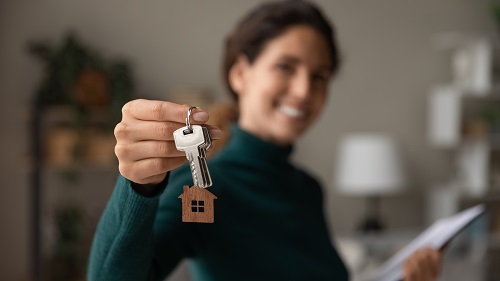 Rather than manually dialing phone numbers for your marketing strategy—which can be hit or miss—think about this way to get new leads. Consider using ringless voicemail to handle local outreach before you have an open house showing. Potential leads will consider this a less invasive way of approaching them because you didn't dial them directly after all. You went straight to their voicemail.
Then, the potential lead can check their voicemail, listen to what you have to say, and do whatever they please. This is a low-pressure approach. Of all the marketing campaigns that a real estate agent might try, it's often the less-invasive ones that generate the warmest leads. This doesn't only interest people in the open house you're about to show but will convince them that you're not looking to bug them. After all, if you didn't bother them when promoting them before the open house, they can trust that if they check out your social media or sign up for your SMS text messaging service, you won't be invasive there, either.
Follow Up with Your Current Contacts List with the Offer of a Referral Bonus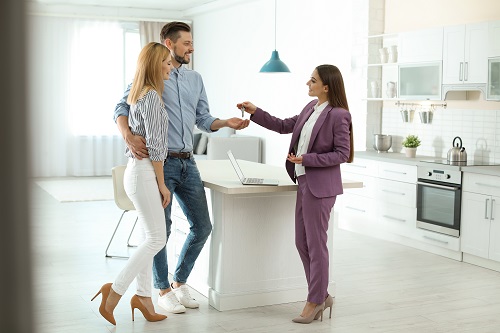 Sometimes you may already have a contacts list ready for your ringless voicemail marketing campaign. That's excellent news. But what comes next? What's the most cost-effective way to optimize that contacts list and turn it into a great way to generate new leads?
One way to use a current contacts list is to offer a referral bonus. In real estate marketing, referrals are sometimes worth their weight in gold. If someone who's worked with you before knows someone in the market for a home, for example, you can drop them one of your ringless phone calls and introduce your services. If that becomes a full sale, you can offer a referral bonus to the connection who introduced you.
The advantage of ringless voicemail messages through services like Slybroadcast is that they're not as time-consuming as cold calling. Voicemail technology has also made it easier to appear on someone's cell phone without you having to interrupt their dinner, their day—whatever it is they have going on. And when they hear that you came to them through a referral, that will only warm up the lead. They'll be more receptive to you—a part of your target audience.
Follow Up with Current Homeowners to See if They Are Interested in Selling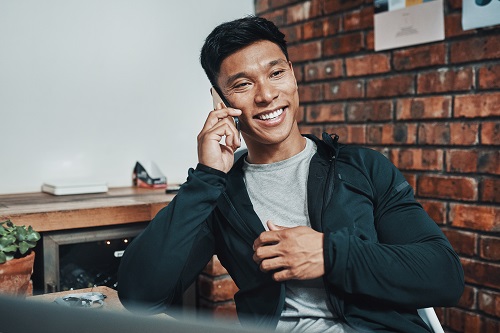 People likely don't want to hear from their real estate agent when they're happy with their home and the entire process is over. But the good news is if they're thinking about selling, they may be more receptive to what you have to say. You don't have to make their phone ring—again, you can appear in their voicemail inbox and lead with that.
Drop your phone number and contact information in the voicemail message even if they already have it. Or even let them know that they don't have to be selling to reach out—just let them know that your services will be available when they sell. You might not make the sale immediately, but if you engagingly do this, you may find that you encounter their business down the line.
Introduce Yourself to a New Neighborhood
There is something unique about a new business opening for the first time. People are interested. They want to give you a chance. When you're new in town, people want an opportunity to show that they're welcoming, too. And that can be great if you're new to the area—but what if you aren't? How might you take advantage of the novelty factor?
One way to do it is to introduce yourself to a new neighborhood. Maybe there's a neighborhood you can explore that's more appealing to real estate investors than it is to home buyers. That can represent a new market for your business while giving you that novelty factor. When you end up in someone's voicemail box with a warm message that doesn't hard-push your services, you'll likely find that they're more receptive than you might imagine. Even if they don't give you their business immediately, they might consider sending you a referral.
Build Your Business One Call at a Time
Even if your first ringless voicemail doesn't result in a callback, there's good news: this less-intrusive way of reaching out to people can make it easier to reach out to new people, more people, and more interested leads. Since you're not asking for their time, you don't have to feel out of your element. Include your basic information, give them a soft sell, and let them come to you when they're ready. You may find that people are much more willing to accept you as their next realtor than you imagined.
Similar Posts